Anti-racism, Diversity, Equity & Inclusion
statement of purpose
The Department of Medical Ethics and Health Policy is committed to being an anti-racist environment and cultivating a positive and supportive work environment for all of our members. We deplore violence, discrimination, and prejudice on the basis of race, national or ethnic origin, gender, gender identity, sexual orientation, age, religion, disability, veteran status, or socioeconomic background. We believe Black lives matter, and believe that as individuals and as a department, we must devote ourselves to actively dismantling racism and injustice through our conduct and our work. We view each other as whole people, understanding that work is an important part of each of our identities, but not our whole identity. 
Below are the core values that guide our work and department culture. We value:
Diversity among and inclusion of members of our department with regard to observable and unobservable characteristics
Curiosity about the world and an openness to views that may differ from our own
Conducting rigorous scientific and conceptual research that will improve the health and wellbeing of all people, but especially those with the fewest resources who have faced the greatest injustices
Listening to each other, treating one another with respect, and encouraging debate and the respectful expression of different viewpoints
Mentoring, developing, and supporting people to learn, grow, and challenge themselves
Advocating for structural changes in the institutions in which we work and those that have the power to improve health and wellbeing
Engaging and partnering with communities at the local, state, national, and international level to achieve their health goals
Educating students, the public, and each other in ways that engage diverse perspectives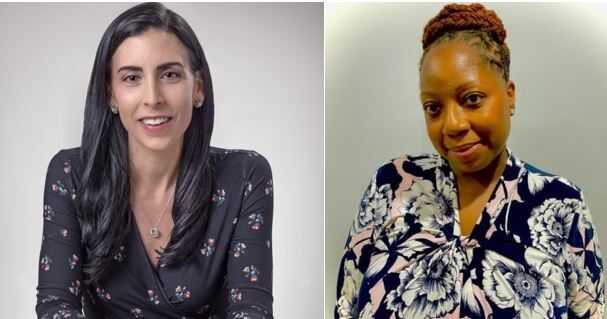 Our Ongoing ADEI Work 
Climate: An external ADEI consultant conducted a diversity climate survey and led focus groups identifying salient concerns regarding climate, diversity, equity, and inclusion in the Department.   
Strategic plan: The full ADEI committee meets periodically to advise the department's co-chairs, and it also supports ADEI-related activities on an ongoing basis. The committee also provided input on a strategic plan to promote ADEI in the Department. 
Seminar speakers: The process for inviting seminar speakers has been revamped to increase the diversity of the speakers, ensure a number of seminars are dedicated to the topic of health equity, and encourage greater staff participation in nominating speakers. 
Hiring: Health Policy project managers participated in a hiring managers training led by an external consultant to establish and improve diverse hiring practices. We are developing staff and faculty hiring guides that can be used in future searches.
ADEI resources: The Department shares ADEI articles and resources on a weekly basis in our departmental announcements and also shares updates internally through a quarterly newsletter with information on upcoming initiatives, activities, and events related to ADEI. Read the first ADEI newsletter from September 2021 here.
Undergraduate students: Many of our faculty work with undergraduate students from across the country who participate in the Penn Leonard Davis Institute's Summer Undergraduates Minority Research Program (SUMR). This is a pipeline program aimed at preparing undergraduate students from underrepresented minority groups in exploring the field of health services research. 
Open ADEI forums: The Department's ADEI Vice Chairs organize monthly open forums to discuss ADEI issues. They are available in person or via Zoom to meet with members of the Department for open conversations and support.
Courses: The Department's instructors reviewed and updated their existing and new syllabi to ensure that readings and content increase inclusivity and awareness of ADEI issues.  

Master in Bioethics (MBE): Every syllabus in the MBE program was reviewed and updated by instructors to add more diverse voices to the readings and to add modules that focus on issues of equity, diversity, discrimination, bias, and inclusion. The MBE program also added a "Race & Bioethics" course and has an antidiscrimination policy.
Master of Health Care Innovation (MHCI): ): Diversity, equity, inclusion, and justice are also core values of the MHCI. Most MHCI courses advance equity through discussions, assignments, lectures, readings, and interviews with experts in industry. The MHCI has a required 1.0CU course devoted to advancing health equity. And because health care innovation is most successful when it is inclusive, the Admissions Committee pays close attention to diversity of all types when selecting each MHCI cohort.
What You Can Do If You Have a Concern Related to Diversity, Equity, and Inclusion 
The Co-Chairs for ADEI (Tangee Streeter and Holly Fernandez Lynch) are designated safe people in the Department whom our staff and faculty can reach out to individually or collectively if they have a concern related to diversity, equity, and inclusion. They serve as allies who will listen, provide support, and help individuals strategize on how to address concerns. They can also steer individuals toward relevant offices in the Perelman School of Medicine or the University to receive additional support and guidance and help them engage in formal reporting processes if they choose to do so. These conversations can remain confidential if desired. The only exceptions are if someone shares an intention to harm themselves or others or reports a crime such as physical assault, theft, etc.  
Additional resources: 
#DiverseBioethics
Identifying Diverse Experts in Bioethics
The #DiverseBioethics list amplifies the voices of diverse, underrepresented scholars doing work related to bioethics and increases awareness of their expertise. If you're looking to promote ADEI in your bioethics faculty recruitment, project and grant collaborations, working groups and committees, speaker series and lectures, syllabi, media contacts, and more, the #DiverseBioethics crowdsourced list can help. To add new scholars from racial and ethnic groups underrepresented in bioethics, from the LGBTQI+ community, with disabilities, from disadvantaged backgrounds, who bring an underrepresented religious perspective, and others (or if you're on this list and would like your information to be updated or removed), please send a message to Holly Fernandez Lynch, JD, MBE, John Russell Dickson, MD Presidential Assistant Professor of Medical Ethics in the Department of Medical Ethics and Health Policy, and member of the ADEI committee at lynchhf@pennmedicine.upenn.edu.
Click here for the #DiverseBioethics Experts List

