Research Ethics and Policy Series: Ulf Schmidt, PhD [Bronstein Lecture]
12:00pm - 1:00pm • Hybrid: Houston Hall, Benjamin Franklin Room (3417 Spruce St) and via Zoom
Bronstein Lecture—
Medical Science Abused: The Holocaust Legacy and Post-War Medical Ethics
Professor Ulf Schmidt, PhD
Senior Professor of Modern History
University of Hamburg
Hybrid event (in-person and via Zoom).
Location: Houston Hall, Benjamin Franklin Room (3417 Spruce St) and via Zoom
Note: This talk will NOT be recorded.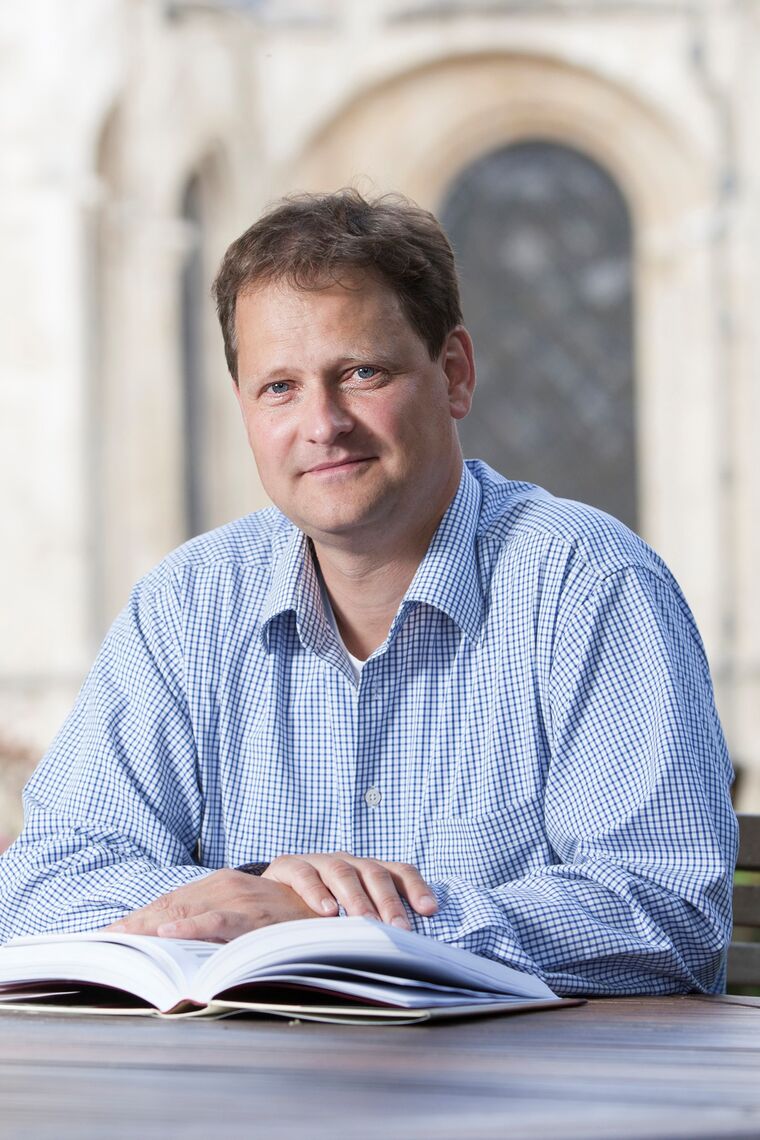 Biography
Ulf Schmidt is Senior Professor of Modern History at the University of Hamburg and a Fellow of the Royal Historical Society.
His research interests are in the area of the history of modern medical ethics, warfare and policy in twentieth-century Europe and the United States. He is especially interested in the history of authoritarian regimes and dictatorships. He has published widely on the history of Nazi Germany, the history of human experimentation during the Cold War, the Nuremberg Doctors' Trial and the Nuremberg Code, the history of eugenics and euthanasia, the history of chemical and biological warfare, and the history of propaganda and persuasion.
He is the author, among others, of Medical Films, Ethics and Euthanasia in Germany, 1933–1945 (2002); Justice at Nuremberg: Leo Alexander and the Nazi Doctors' Trial (2004); Karl Brandt: The Nazi Doctor. Medicine and Power in the Third Reich (2007); Secret Science. A Century of Poison Warfare and Human Experiments (2015); Propaganda and Conflict: War, Media and the Shaping of the Twentieth Century (2019), and Ethical Research: The Declaration of Helsinki, and the Past, Present, and Future of Human Experimentation (2020), published with OUP.
Professor Schmidt has recently been awarded a six-year ERC-Synergy grant on "Taming the European Leviathan: The Legacy of Post-War Medicine and the Common Good".
------------
What to expect during the lecture:
In-person participants: We are following the University of Pennsylvania's COVID-19 guidelines. All in-person attendees are encouraged to wear masks and must either show their Green PennOpen Pass (University of Pennsylvania faculty, students, postdocs, and staff or badged contractors) OR Green PennOpen Campus (all other visitors including event attendees) in order to take part in-person. Attendees must complete their screening on their cell phones or computers BEFORE arriving at the venue. Click here for more information about PennOpen Campus and how it works. To-go boxed lunches will be provided to in-person participants, to be eaten after the lecture.
Virtual participants: You will enter the virtual "waiting room" and will be admitted at noon Eastern. Your audio and video will be automatically muted upon entry and you will stay muted during the talk. You can submit questions to the chat box and a staff member will read it out-loud either during the talk or during the Q&A portion at the end.
This lecture will not be recorded.
------------
Information: Mary Pham, Mary.Pham@pennmedicine.upenn.edu