March 22, 2021
3 new postdoctoral fellows to join MEHP this summer
MEHP is thrilled to announce that three postdoctoral fellows, LaKisha David, Rebecca Mueller, and Kate Saylor, will join the department this summer to pursue research related to the ethical, legal, and social implications (ELSI) of genomics. They were selected from an outstanding field of highly competitive candidates.

Read on to learn a bit more about them and their research.
LaKisha David successfully defended her PhD in Human Development and Family Studies at the University of Illinois at Urbana-Champaign. She studies human development and family aspects of genetic genealogy. Her research examines processes of family identity development and ethnic identity development among African American adults who use direct-to-consumer genetic genealogy testing services to engage in social interactions with genetic relatives from Africa. Her research also examines the perceptions of Ghanaians interacting with African Americans identified as the genetic descendants of their ancestors who were taken away during the Transatlantic Slave Trade. From 2013 to 2016, she was a National Science Foundation Graduate Research Fellow at the Massachusetts Institute of Technology and the University of Illinois at Urbana-Champaign focusing on international development in Ghana. As an ELSI post-doctoral fellow at Penn, she plans to explore ethical, legal, social, and technical implications of genetic relatedness among Ghanaian and African American families separated during the Transatlantic Slave Trade.
Rebecca Mueller is a historian of medicine, medical ethnographer, and licensed genetic counselor. She received her master's degree in Genetic Counseling from Arcadia University and is completing her PhD in the History & Sociology of Science at the University of Pennsylvania. Her dissertation "The Genome and the Biome: Cystic Fibrosis Sociality," uses cystic fibrosis as a case study of new diagnostic technologies, risk, and sociality. Her next project investigates the impact of genetic diagnoses on individuals' conceptions of time and the future, intervening in the concept of a child's right to an open future and adding to the nascent literature on disability and temporality. In addition, Rebecca will undertake research on the delivery and scaling of genetic counseling services in oncology in collaboration with Penn's Abramson Cancer Center. She is also an ethics instructor for Penn's new Genetic Counseling Program.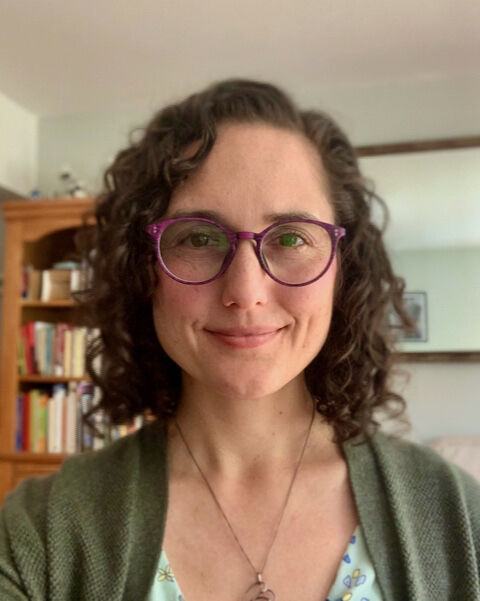 Kate Saylor is a PhD candidate in the Department of Public Policy at the University of North Carolina at Chapel Hill. She is interested in fairness in genetics research and genetic medicine and in how normative values and scientific evidence shape healthcare decisions. At Penn, she hopes to work on understanding and overcoming disparities in genetic healthcare utilization. Her dissertation is on fairness considerations for cost-effectiveness analysis and on the cost-effectiveness of genetic screening in the general population. She has also done empirical and normative work on disparities and inclusion in research and genetic medicine. Before graduate school, Kate worked at the National Institutes of Health as a science policy analyst from 2010-2016. And in some distant past, she studied the development of the receptor cells of the inner ear. Kate plays violin, and she likes to hike and bake.