The notion of profound intellectual superiority is a modern one, a product of the 19th century. What, then, is a genius? Are geniuses really that different from the rest of us?  Should we aspire to their talents or are they more burdened than they are blessed? As the obverse of the idea of intellectual disability, is the very idea of genius a form of prejudice that we should guard against?  
These are some of the questions we will ask in our 5th annual Penn Bioethics Film Festival, with the help of important scholars from Penn and elsewhere. Our films about a mathematician (A Beautiful Mind), a painter (At Eternity's Gate), and a composer (Amadeus) will serve as the basis of our conversations.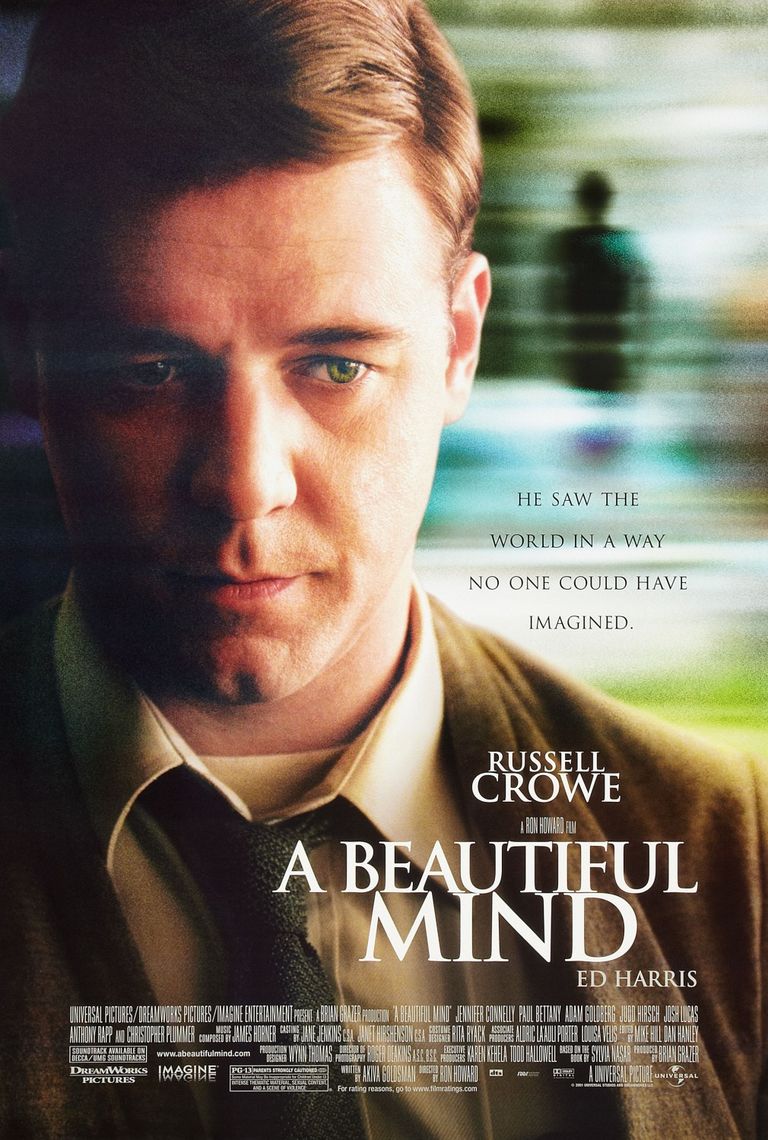 A Beautiful Mind (2001)
Tuesday March 24, 2020
5:30pm: Reception
6:00pm: Introductions and Screening
8:30pm: A conversation with Sylvia Nasar, author of A Beautiful Mind and Dominic Sisti, Assistant Professor of Medical Ethics & Health Policy.
"A Beautiful Mind tells a moving story and offers a remarkable look into the arcane world of mathematics and the tragedy of madness." –The New York Times Book Review
"Crowe sometimes summons up one of the most powerful depictions of mental illness I have ever seen with barely an eyelid flicker separating manifestations of sickness from utterly sane displays of creative concentration." - Entertainment Weekly
"Consistently engrossing as an unusual character study and as a trip to the mysterious border-crossing between rarified brilliance and madness, this serious-minded but lively film is distinguished by an exceptional performance by Russell Crowe." - Variety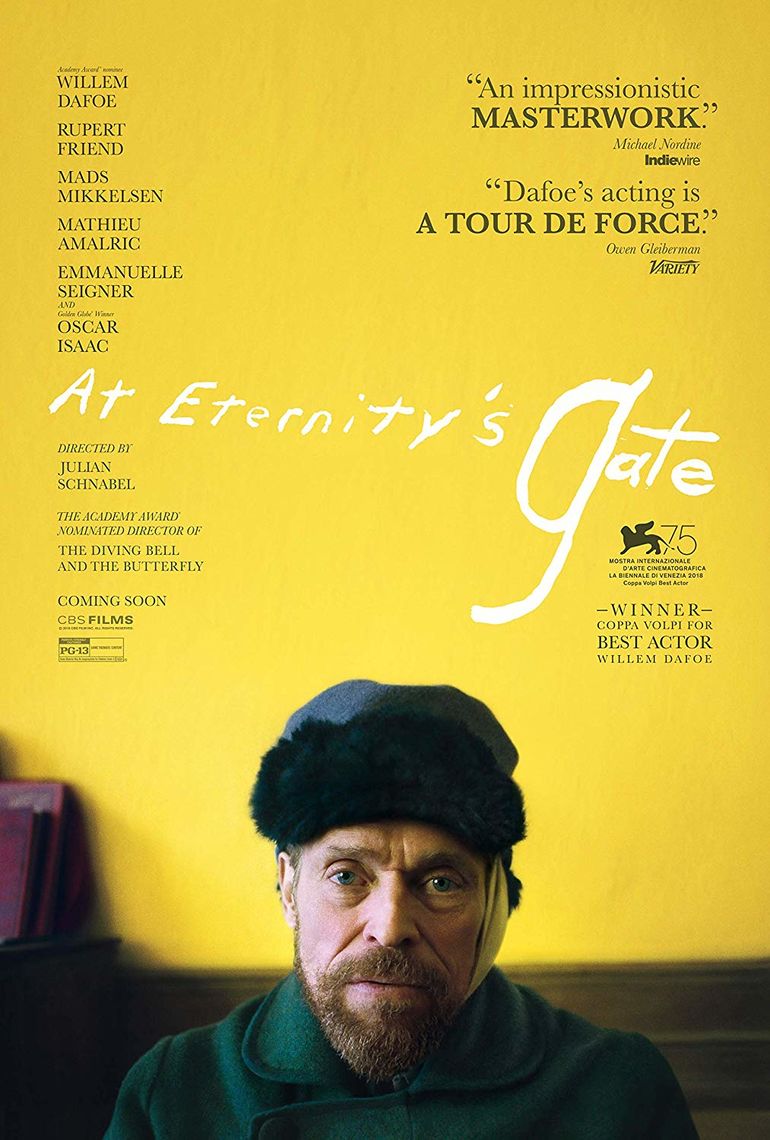 At Eternity's Gate (2018)
Wednesday March 25, 2020
5:30pm: Reception
6:00pm: Introductions and Screening
8:30pm: A conversation with Therese A. Dolan, Professor Emerita, Tyler School of Art and Architecture, Temple University and Meta Mazaj, Senior Lecturer in Cinema Studies, University of Pennsylvania, and Lance Wahlert, Assistant Professor of Medical Ethics & Health Policy
"Schnabel, the director of "Before Night Falls" and "The Diving Bell and the Butterfly," has stripped down his filmmaking in the most seductive way, all to achieve something audacious and elemental. He's out to imagine what Vincent van Gogh was really like — to bask in van Gogh's presence with an experiential, present-tense immediacy." - Variety 
"Dafoe's Vincent is a tormented, almost childlike soul who is never comfortable in his own skin, and veers from being monumentally needy to frighteningly rash. It's a mesmerizing performance in an inconsistent and uneven film." - Chicago Sun Times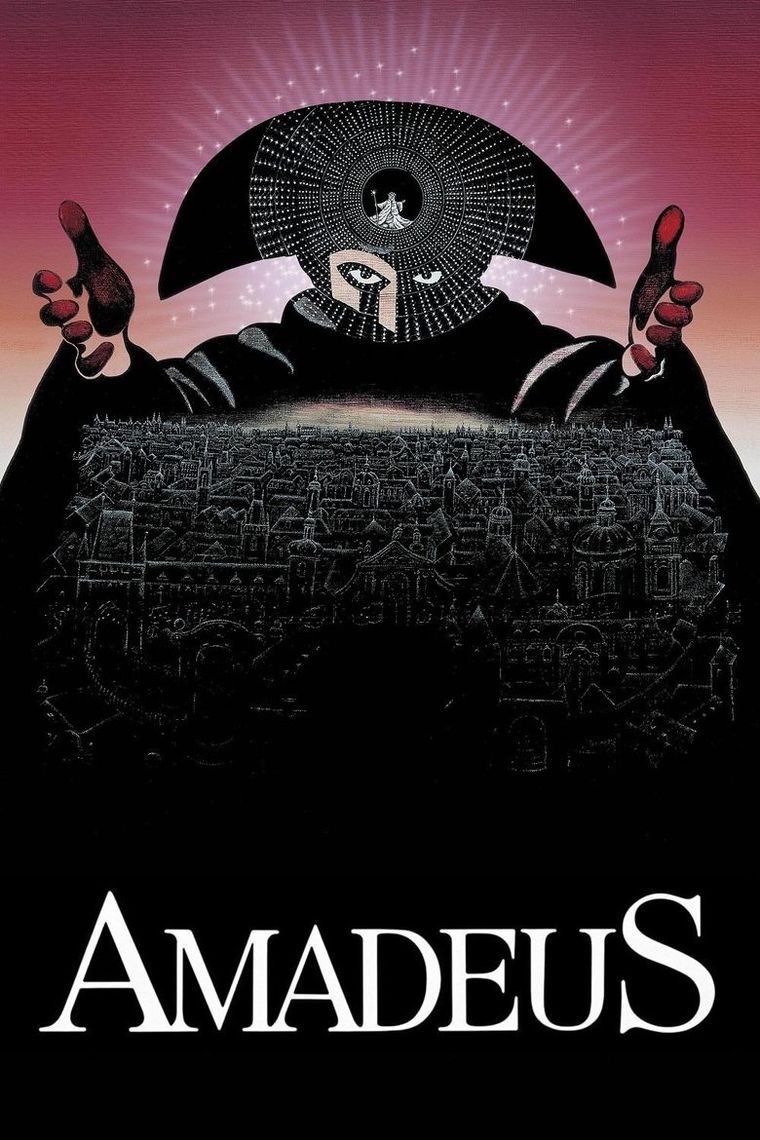 Amadeus (1984) 
Thursday March 26, 2020
5:30pm: Reception
6:00pm: Introductions and Screening
8:30pm: A conversation with Paul Zaentz, production controller of Amadeus, Martha Farah, Annenberg Professor of Natural Sciences, and Anna Wexler, Assistant Professor of Medical Ethics & Health Policy
"Remains the most popularly successful film ever to render the inner life of an artist." - Los Angeles Times
"Amadeus is about as close to perfection as movies get." -New York Daily News
"It still soars, but now it seems richer, more expansive. Amadeus reminds us that movies can be lyrical as well as vulgar, ambitious as well as playful, brilliant as well as down and dirty -- just like Amadeus himself." -Chicago Tribune